N-solution is a Bangladesh-based software improvement company that gives custom era solutions to businesses internationally. As an application improvement business enterprise with more than eighty+ skilled software builders, N-solution combines technical information, enjoys in specific domains and ardour for excellence in handing over agency-grade solutions.
N-solution is a true and non-prevent subsidized era associate to assist boost up the development of computing devices, mobile and net-based packages with on-demand builders focused on transferring your commercial enterprise forward.
We Provide Quality & Smart Solution
N-Solution is an IT Solutions providing company based in Dhaka, Bangladesh specializing in Web development, Software development & Mobile App Development. We provide almost all kinds of IT Solutions that a business or an entrepreneur might need to accelerate the growth of the business. Our aim is empowering our clients to improve and manage their business properly by providing state of the art resources and services. Our services include Website Development, Web-Apps Development, Mobile Apps Development, Creative Graphics Design and Digital Marketing.
Who We Are
N-solution is a move-practical software development agency targeted on designing and handing over new digital tools and offerings to groups inside the industrial and vertical areas. We adhere to a dynamic, proactive, and consequences-oriented method by means of bringing predictable successful outcomes as soon as possible.
Counting on deep business information and considerable technology capabilities, N-solution facilitates clients round the sector including digital transformation - no longer simplest fixing their demanding situations, however allowing enterprise growth in unexpectedly converting, annoying digital surroundings.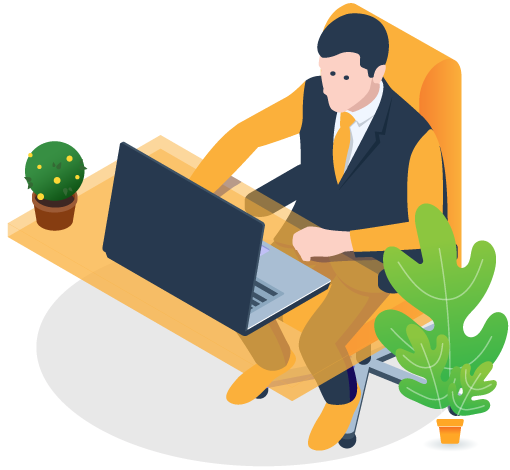 Our Philosophy
As a mature technology company, we have a well-defined and comprehensive policy with our definition, activities and partnerships.
We are aware about the strength of digital these days. Consequently, we are dedicated to building our era and business information to make the world a better place to make digital gear. it's miles the Ethel apps which could obtain advanced quality of lifestyles, patient focus and care enjoy, the brand new technology of virtual solutions in schooling that power worldwide companies or reduce the IoT device to enhance power performance. whatever the enterprise, we work on tasks that make a difference.
As technology partners for SMEs and big companies, we further enhance our focus on building long-term partnerships and supplying dedicated, practical counseling and approach inside the fine interests of our customers, their clients, applicable markets, groups and the worldwide accurate.
Our Mission
Our goal is to help firms boost up the adoption of complex technology that are always emerging at some point of the virtual evolution and new ongoing innovations in the orchestra, adopting theoretical complex issues. whether or not it's a client-based application or a trans-formative enterprise-elegance solution, the company moves from norm and concept to shipping and offers ongoing aid via its IS360 framework.
Our Vision
Being part of those leading companies available in Bangladesh We N-Solution dream big to achieve big and our only goal is to achieve the trust and worthiness of clients. N-Solution loves to serve people in their needs.
Our Company History
Founded in 2014, N-solutions is a company of IT consulting and software development offerings. since starting as a small AI product enterprise, we switched to IT offerings in 2010 and because then we have helped non-IT groups and software products groups enhance commercial enterprise overall performance and win new clients quicker.
For over twenty years in IT we've gained understanding in CRM, organization resource and process management, e-commerce, information analytics, facts security, DMS and other fields and have conquered progressive fields like artificial intelligence and machine getting to know, huge information, internet of things, computer vision and linked and digital fact.